It's not news that increasing numbers of people are turning to social media as a primary source for daily news. This week's latest report from Pew confirmed this trend with stats on millennials and political news, finding that an astounding six-in-ten online Millennials (61%) report getting political news on Facebook in any given week, a much larger percentage than any other news source. This has to be heartening news for Facebook, which just began its own news experiment―Instant Articles.
If you haven't yet seen Facebook Articles in action, we suggest you drop everything and check it out now. They take visual storytelling to a whole new level from both a mobile and interactive perspective. They're stunning. The multimedia mastery of these original pieces of news content combined with the growing audience for compelling content like this on social media, serves as a reminder to brands that the face of storytelling continues to change, and how capturing the attention of audiences requires keeping up with these changes.
While many have been saying it for years, the message is getting louder every day: being a visual storyteller is imperative. And just to give you a more visual reminder of why, here's one from HubSpot:
Since the pressure to be more visual is greater than ever, it's time to pause for a quick visual refresher:
If You're Not Visual Yet, Start Simple
Rome wasn't built in a day, and your visual content library won't be either, but it has to start somewhere. So, start with what you know, or in this case, what you have. Whether that be visuals already in your content library, stats just screaming to be made into an infographic, or some slightly rusty photoshop skills that you've been itching to whip out.
Once you've taken stock of what you have, think about your brand's visual identity. Remember, just like any other piece of content, visuals must match the personality of your brand.
Step Out of Your Comfort Zone
Life is an experiment, and so are Instant Articles. (Really, that's what the official launch language has been.) Be true to your brand and your messaging, but don't be afraid to try out a new format, hashtag, or platform.
Have a live event coming up? Try out a Periscope or Meerkat livestream. Trying to reach the millennial crowd? It might be time to try Snapchat.
R-E-C-Y-C-L-E
Unless you're a Fortune 500 company, odds are you don't have the resources (time and money) to spend on a shiny new video or infographic each month, but don't let that stop you from making the most of what you do have. Explore all of the different opportunities for each piece of content. A video could live again as a series of GIFs. A large infographic could easily become a collection of micro-graphics. Think outside of the box and get the most mileage out of your content.
Check out our recent post on making the most of your content for even more recycling inspiration.
Keep An Eye Out for "Social Sparks"
As content creators, we're always on the lookout for what's the next new thing. That means keeping an eye on what everyone else is doing with visuals and multimedia shares. Keep your eyes open for cool things other brands are doing. It could inspire your next content creation. For a weekly dose of "Social Sparks" and everything else that's new in social, subscribe to our Sixty for Social Newsletter: Subscribe
Here are some of our favorite multimedia moments of late to get you started:
Snapchat: Snapchat continues to be a bit of an enigma to brands, and its informal and ephemeral format make it a challenge to be sure. But when it comes to reaching millennials, it's hard to beat. Its importance was highlighted when the Shorty Awards used it to announce this years winners:
Apps: Creating a mobile app may sound like a daunting task, but with the right strategy and a focused effort, it can be a great way to engage customers by giving them something of value. REI's snow and ski report app, that provides REI's target audience with easy to access mountain conditions is a great example of that, and an innovative and visual new way to think about content.
GIFs: We love GIFs at Tier One. As mentioned earlier, they're a great way to make the most of video content, and a great way to catch the attention of your audience on social media. GIFs are easier than you think too (really, learn all about them in this recent post). This one by Duke Libraries is one of our favorites. It showcases the visual-interest that GIFs provide, and this one in particular, a GIF of an ancient ophthalmology text, showcases a particularly creative use: giving followers an inside look at content that would otherwise be unavailable to them.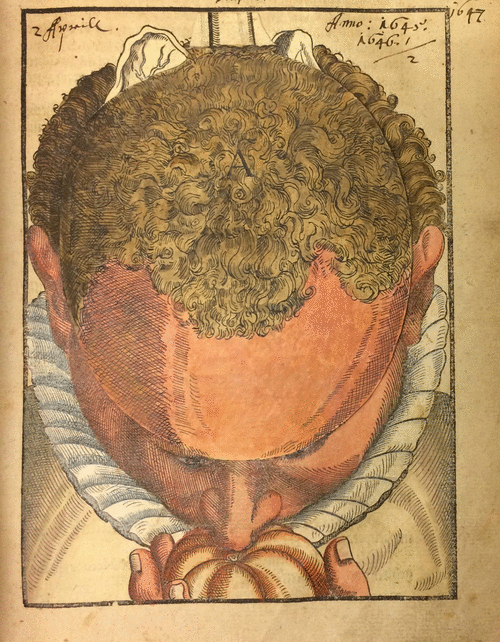 ---
Feeling inspired?
Social media has changed the way everyone views news, content, and just about everything else. Instant Articles is the latest reminder of this, and provides the perfect opportunity to brush up on your visuals. Storytelling is changing, and we must change with it.
Written with help from Jamie Mayer.