If one thing's for sure when it comes to industry events, they offer a wide variety of opportunities to both those attending and those running around behind the scenes.
Recently, Tier One client Massachusetts Innovation and Technology Exchange (MITX) hosted its 7th annual FutureM conference. Over the course of two days, FutureM explored the intersection of technology, marketing, and design with a packed audience of senior marketers from across the country. But long before the first speaker took the stage, the FutureM organizers had attendees well engaged across all of its social channels, so by the time the event began, the conversation kept rolling, augmenting the overall conference experience.
As Margaret Fuller once said, "If you have knowledge, let others light their candles in it," and we think it's best to share the wealth. So grab a candle, because we're sharing a few tips and lessons learned from our time working with the team at FutureM to help you ignite a light of your own.
Capture the Moment
One of the most tried and true methods for grabbing the attention of more than a few eyeballs is strong visuals. Graphics let you provide vital information in a creative, eye-catching manner, and when shared on Twitter especially, they're a great workaround for those pesky character limits. Keep the design consistent and try to incorporate your brand's colors for easy identification (or go with a classic black & white theme for a safe way to make a statement). Most importantly, make sure your graphics are adapted to the dimension requirements of various platforms. Pro-tip: Canva makes life easier by setting the dimensions for you - all you have to do is design! If you visit FutureM's social channels, you'll notice how graphic-focused its content leading up to the conference was, with the goal of drawing in more followers and driving up engagement for the event.
https://www.instagram.com/p/BJI4LilhvGT/
Follow the Numbers!
Before implementing a social media campaign, take a look at the analytics. Look at your strong points and where you need to improve. Do you have a low follower count? Are your posts infrequent and/or inconsistent? What does engagement look like? There are multiple case studies and how-to's out there that explain how to remedy every dilemma you might encounter.
From Tier One's experience, consistent posts with uniform messaging can knock down two birds (...or three...or four) with one stone! Your followers may follow tens of thousands and you don't want your posts to disappear in their feeds. Posting multiple times a day on all of your channels increases your chances of hitting your target and diversifying your content ensures they'll come back for more!
Listen to Conversations
The power of social is that it provides the perfect platform to engage with an event audience on a more personal level. Who doesn't love when someone famous or important "likes" their tweet!? Hashtags are the modern day "Tin Can Telephone," aka the perfect tool to listen in on social conversations. If your event has a hashtag, make sure there's always someone on top of it. The #FutureM16 event hashtag-enabled event organizers to interact in everything from liking an attendee's photo to answering questions ranging from lost jackets to speaker info in just minutes flat! Listening and responding to the audience both attending and following the tag keeps people interested, engaged and more satisfied.
Really fun convo at #FutureM16 today on #AR hardware, content - and social/legal issues around its use. https://t.co/JB2uEiE7x9

— Scott Kirsner (@ScottKirsner) September 22, 2016
"Failure to innovate is not due to size, it's due to vision." #facebook #futurem16

— amyquigley (@amyquigley) September 21, 2016
Great response today at #FutureM16 to the #DesignThinking workshop with @elidacruz @fjord

— John Jones (@jrjmedia) September 21, 2016
Fantastic time at @FutureMBoston! Amazing panels, discussions, and speakers! Bravo! #FutureM16 pic.twitter.com/M4R4Yw0mpF

— Jessica Lange (@JessLeighLange) September 22, 2016
Talk to Me
When used wisely, the reply button can be the social media manager's best friend. If you're responsible for social, it can be a strange feeling talking to a black hole of followers, and if you're a follower you want your questions and concerns taken care of. The best practice is to provide your audience with the answers they need, and ensure that they are coming straight from the source (that's you!).
Switch it Up
While Facebook, Twitter, and Instagram are the most tried and true social media channels, branch out and try something new! A subset of your target audience may be hiding on Pinterest, Tumblr, Google+, Linkedin, or even Buzzfeed. Identify the audience for your event and research what channels they use most frequently. Research will lead you to the perfect platform, but don't expect an immediate spike in registration. Invest time into these channels and let the audience gravitate towards your genuine input.
Age is one of the easiest factors in determining where your audience may be most prevalent. Hosting a tech conference? Try Linkedin Pulse to create content from a personal perspective and post it on the largest professional networking platform.
Looking for millennials interested in politics? Tumblr and Buzzfeed Community are great platforms to find young leaders with large audiences and bold voices.
Want to engage creatives? The visual nature of Pinterest may make it the perfect platform for you.
The bottom line? Taking a little time to analyze your audience goes a long way.
Nothing is Perfect (and That's Ok!)
There is no 100% guaranteed method to drive traffic, increase followers, or event registration. That being said, messaging can make or break an event, so work to effectively get your main point across all avenues possible, including social channels. Honesty and transparency are also key across all social platforms, as is remaining consistent and trying different techniques to find what works best for your audience. At the end of the day, ask yourself this: if I was on the other side of this convo - would I be interested?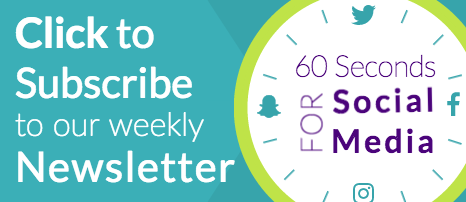 Written with help from Almaz Messgna