There's no doubt that social media can be an invaluable resource for promoting brands of all sizes, but with so many social networks and so little time, for some small and medium-sized businesses, it can be overwhelming figuring out where to spend your precious spare moments. A recent survey from Twitter (with help from research firm, Research Now), made a strong case for companies putting some of that time and effort toward its 140-character platform. Almost 80% of those surveyed said they have interacted with a brand on Twitter. That's a whole lot of brand engagement!
Twitter has looked to co-founder (now CEO) Jack Dorsey to refocus the company and so far that's meant a myriad of new features in an ongoing effort to find that secret sauce. With Twitter adding updates just about every week (trying to keep up with Snapchat and Facebook) there are more ways than ever to get your brand going with some great social content.
Here's an overview of what's changing in the Twitterverse and how you and your brand can make the most of these new Twitter Tweaks.
Dashboard
The biggest addition to Twitter where SMBs are concerned this summer came in the form of Dashboard, an integrated measurement and management tool for small to medium sized businesses. The new app and desktop tool offers a whole host of capabilities including everything from Tweet scheduling to keyword tracking and even content creation and audience interaction reminders (a helpful tool due to the fact that 83% of those who received a reply viewed the brand more favorably, per Twitter's study). For a crash course in this new tool, check out our blog post for Dashboard beginners!
Verified Account Application
To be able to highlight even more quality content, Twitter is allowing users to submit themselves to be considered for verification (instead of tracking users down itself) via an online application. This is big news for brands to potentially add the ultimate seal of Twitter approval to their timelines, not only for the bragging rights, but content from verified accounts gets promoted to the top of timelines (which is great for brands to tap into the 73.4% of users that follow an SMB account after finding them on Twitter) and adds undeniable credibility to your brand and it's content.
Customer Service Features
Twitter was also testing some brand focused features, like badges indicating a brand's most responsive time and a Featured timeline to highlight the most popular Tweets. As of now, these features are still in the testing phase and their fate as permanent fixtures on the platform is TBD.
Stickers
As far as fun features go, Twitter has given us Stickers for photos shared on the platform, but wait, there's more! These adorable additions not only add some bonus personality to your photos, they also function just like hashtags. Users can click a sticker to reveal a feed of photos that contain it. It's another opportunity to extend the visibility of your visual content (and a potential targeting avenue in the future).
Live Broadcasting
Finally, one last update you'll want to be aware of, but unfortunately won't yet have access to (unless you're a broadcast company or host an enormous event). Twitter is making a dramatic push towards becoming a leader in the live broadcasting space with the signing of multiple sports streaming deals (including Wimbledon, Thursday Night Football, the NHL, and the MLB). These deals are also representative of the shift toward social for content consumption, which now includes sports.
Twitter is also stepping into new territory with a new kind of original content. The NBA, although not handing over the rights to stream regular games, is creating two TV style original shows, or "live original programs," to be exclusively shown on Twitter. Few details are available on this upcoming content, so stay tuned for further updates.
Companies should be aware that their Twitter audience will now have access to this live content and consider ways you can take advantage of these live events on Twitter and amp up your own visual content to compete.
Final Thoughts
We think it's safe to assume that these are not the last of the updates we'll be seeing from Twitter in its continued attempt to edge out the competition. While they do, the SMBs of Twitter will continue to reap the benefits of this social media arms race.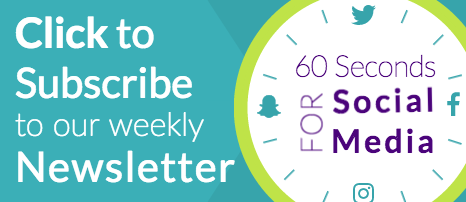 Want to learn more? Check out these other great Twitter resources:
Written with help from Grace Rasulo.