It's time to seize the moment, brands - the Twitter Moment, that is. The platform's latest addition, mini-feeds of curated content about a specific topic, lends itself to new opportunities to compile related content in a unique and easily digestible way to tell your brand's story. It's no secret that storytelling is an integral part of marketing. When multiple content pieces build on a singular theme, an audience engagement storybook ending is a more than likely result, so take advantage of this Moment to shine.
The Basics
The Moments tab itself is nothing new; it's been home to streams of content surrounding a specific topic or theme since October 2015. Scroll through a Moment to find hand selected Tweets, photos, video, polls, and GIFS relating to a story, event or trending topic. (If you want to explore Moments in action, tap the lightning bolt icon to reveal a variety of topic streams, then select one and scroll away!) The biggest news surrounding Moments, however, is that Twitter recently expanded the ability to create these moments to all users, widely opening the door for potential new uses.
Brand Opportunities
Although Moments have only been available to all for a short time, brands have wasted no time using this feature to their advantage. Brands are using Moments in a variety of ways to amplify their voice, their product, or their image, from product launches to conversation starters. Here are a few examples of how brands that are making the most of their Moments:
Crisis Communication
When news breaks on Twitter, it can be overwhelming (to say the least) to sort out speculation from fact. Moments lets you do that for followers, as seen in this example from last week's Hurricane Matthew.
The Weather Channel: Hurricane Matthew Hugging the Coast near NE Florida and SE Georgia
TWC used Moments to show the development of Hurricane Matthew by exclusively using its own content.The content was up-to-date, quick, and in one central location - which is exactly what followers value most during a crisis!
Thought Leadership
Through original and curated content, Moments allows a unique way to pull together the best of the best in one place on Twitter to showcase your own knowledge and your recognition of the expertise of others. Here are a few helpful examples we found:
NASA: National Parks from Space
To celebrate the National Park Service's 100th anniversary, NASA took to the skies with shots of national parks from space. It was a different, but creative, angle to recognize the NPS' anniversary, while having the focus remain on NASA's technology.
Anchor: It's World Mental Health Day
Anchor, an audio-recording app, is using Moments in a unique way by not even calling attention to their brand. For World Mental Health Day, Anchor helped create a conversation that compiled various sources and content to shed light on an issue wholly separate from their business. The only use of Anchor in the Moment is in the form of an audio clip that leads to a longer segment on mental health that was recorded on and can be accessed on Anchor.
Events
Events may be the most obvious use of Moments, but that doesn't make them any less impactful. Moments is a great way to pull together your own Tweets from an event, as well as other top thought leaders, all in one place to tell that perfectly curated (and shareable!) story. Here is how some brands used Moments to promote their own events as well as their presence at other industry gatherings:
Intel: All Things 5G
Intel debuted its new 5G network at the Intel Developer Forum. The company's Moment was dedicated to showcasing its product and attendees testing the new product.
WWF: CITES CoP17
A B2B company can use Memories as a way to highlight (for example) key policy changes or new initiatives without skimming lengthy documents. For instance, WWF documented policy changes and compiled the most beneficial live tweets from the world's biggest wildlife trade conference.
Product Launch
Like industry events, product launches can bring out a lot of social chatter, and Moments gives you yet another way to organize, analyze, and share those truly great social moments.
GE: GE debuts 3D printed jet parts
GE took the opportunity to turn the Farnborough International Airshow into a product launch by focusing on image-driven tweets that highlighted the world's first jet engine with 3D-printed parts. Pilots also had the chance to test fly the planes, which GE used as a chance to point out new features.
Creating your Own Moment
Disclaimer: Moments can be viewed on desktop or mobile, but can only be created on desktop.
There are three ways you can begin creating your own Moment:
1. From the main view, click on the "Moments" tab in the top left corner, and then "Create a New Moment" on the right side of your screen.
2. When viewing your profile, select Moments on the right side of the screen and then scroll down to see 'Create New Moment' on the left.
3. If you've found a Tweet you'd like to add, click the triple dot menu at the bottom of the Tweet and select 'New Moment' (or if you've already started one, you can add the Tweet to a previously created Moment from the same menu).
Any of these options will direct you to your Moment canvas where you'll be able to start making Moments magic.
First things first, you need to decide whether you want your moment to be public or private. Private moments can be shared directly via link, and are a great way to privately share collections of Tweets.
Now for the fun stuff...design! You'll first be prompted to add a title, description, and cover photo. The title should be short (75 characters max) and straightforward so users can tell what the topic is right away. You can use the description to elaborate further on your title, but be conscious of its 250 character limit!
To select a cover image, click the 'Set Cover' button in the middle of the screen. After selecting an image that's clear, eye-catching, and on-topic, crop the image for desktop (square) and mobile (rectangle), so choose wisely.
From there, start selecting Tweets, either from Tweets you've liked, through direct search, or by adding a link to a particular Tweet. Add those Tweets to your Moment by clicking the check mark on the right. Try to limit the number of selections to 10. (Twitter says this is the sweet spot.)
Once you've added content to your Moment, be sure Tweets are presented in an order that makes sense and flows with the story you're trying to tell. Tweets can be moved up, down (or deleted if you change your mind) in whatever order you'd like them to appear.
When you're all set to go, select 'Publish' in the right hand corner and your Moment will be officially public for your audience to see.
Once it's live, be sure to share! People that view your Moment will be able to share it via tweet or direct message.
To view your Moments after you've published, head to the Moments tab in your profile, from here you can share, edit, and admire your incredible collection of content.
Final Thoughts
In a constantly crowded social media landscape, Moments provides a new and unique way to gather content together for focused storytelling. Publishing content in one, easy to follow package is simple and different way to break through the clutter and make sure your audience doesn't miss a single page of your story.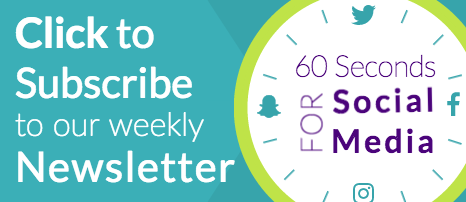 Written with help from Almaz Messgna and Grace Rasulo.